You might have already heard of VPNs or Virtual Private Networks. But there are very few, who know this term. Generally, VPN is software that unblocks blocked websites at work. Though this is true, it is just a short explanation of the term. Virtual Private Server definition is known to just countable people. Many get confused between VPN and VPS and think those are same. But both are different as one is a network while other is a part of a physical machine.  
In a Virtual Private Network (VPN), one or more computers are interconnected across the web, keeping the information private from others outside the network. Therefore, it is popular for businesses as they can keep the important information confidential. Whereas a Virtual Private Server (VPS) is a part of a bigger server that is configured such that it won't interact with any other data on the machine. It means it is allocated with its own resources, software, etc. It is basically a server within a server.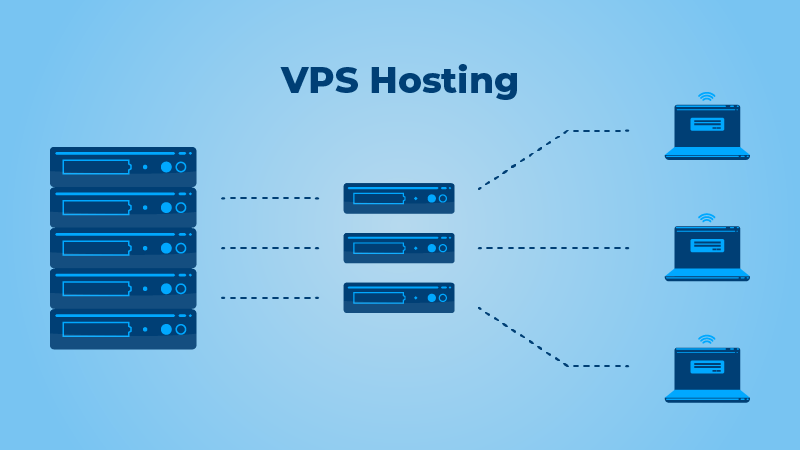 While considering to buy anything online or offline, it is important to learn about it in depth and so here we are going to look at the different cheap VPS hosting providers in depth to help select the best one.
Best VPS Hosting Providers in India
MilesWeb
MilesWeb is one of the best VPS hosting providers and is also leading the competition. The company offers both Linux VPS hosting and Windows VPS hosting.  It offers you cloud powered VPS that delivers the power of a dedicated server and flexibility of cloud hosting. You can migrate your website to them at any time for free.
Apart from VPS they also offer hosting solutions such as shared, dedicated, WordPress, cloud, etc. hosting services. They always work hard to keep your website up by offering 99.95% uptime and their 24/7 customer support is available via live chat and email.
MilesWeb offers the below features with the VPS hosting plans:
Solid-State Drives

Free VPS Management

SSH and Root Access

Resource Monitoring Dashboard

Host Unlimited Sites

Instant Provisioning

No Setup Fee

Robust Infrastructure
The best part about them is that they use enterprise-grade hardware comprising of SSD technology, powerful Intel Xeon Processors and 128GB of RAM per server. This is what keeps them unique in the crowd.
VPS Hosting Prices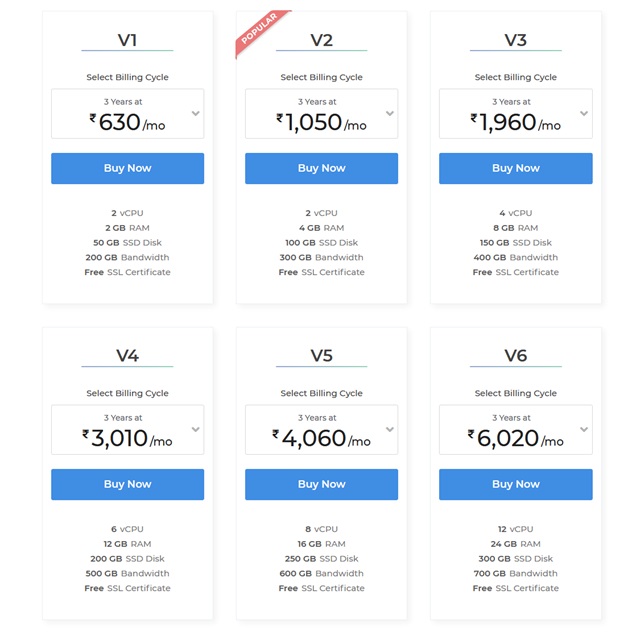 MilesWeb offers you managed VPS hosting plans and offers you all the features requires for your website. Also, you get flexibility in terms of resources as their VPS hosting is based on cloud infrastructure. 
So, leave all the worries of high resource requirement and server maintenance to MilesWeb, and boost your business growth.
A2 Hosting
A2 Hosting has been in the industry since 2001 and ranks among the best VPS hosting providers. They are popular for offering high speed with their Turbo servers. This ensures that they offer excellent uptime of 99.9%. They offer both managed and unmanaged VPS hosting. They also offer free website migration. Their support team is available 24/7 to help you and you can contact them via live chat, email and phone. Their servers are located in US, Europe, and Singapore. 
A2 Hosting offers the below features with the VPS hosting plans:
SSD Servers

Free SSL Certificate

Free cPanel Control Panel

Free & Easy Site Transfer

Anytime Money Back Guarantee
VPS Hosting Prices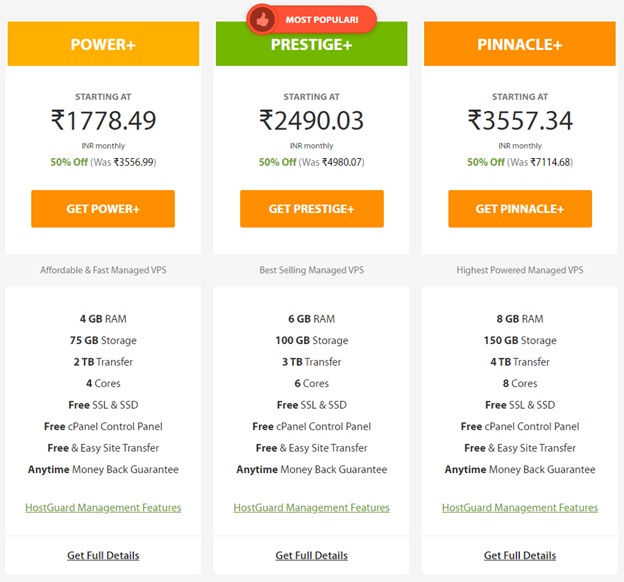 Additionally, you get dedicated resources, several one-click installers and a good knowledgebase which make it an excellent place to start and grow your online business. 
Dreamhost
Based in Los Angeles, Dreamhost was started in 1997 and today caters 400,000 customers. If you searching for more than blogging then DreamHost is something you should check out. 
DreamHost offers a powerful VPS solution that is suitable for both large and growing online projects. You can upgrade within seconds, which is good, if you suddenly want to launch a website with loads of traffic. 
Features of VPS hosting offered by DreamHost:
Solid State Drives (SSD)

VPS Control Panel

Scalable RAM

Reseller and Sub Account Features

SSL/TLS Certificate

Unlimited MySQL Databases

Unlimited Email Accounts
VPS Hosting Plans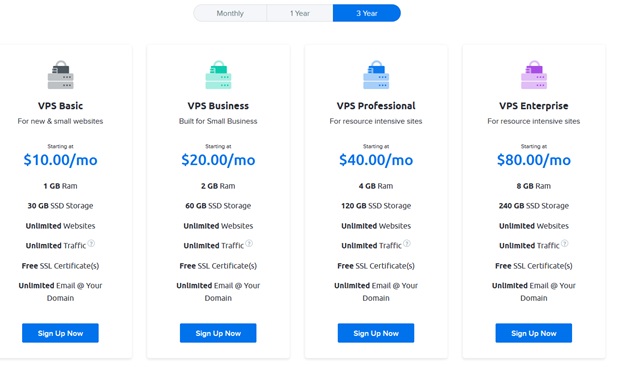 DreamHost VPS hosting is best suitable for those who want to use WordPress because they have a strong bonding with this CMS. 
Hostinger
Hostinger was founded back in 2004 and has been placed in the list of top VPS hosting providers. It has been the powerhouse of web hosting since it was established. They serve over 29 million clients globally.
This web hosting provider offers everything required to take your website online. The loads of free features offered to the users are the main attraction for the people to sign up for their service. 
Similar to other web hosting providers, they offer wide range of hosting services. Their VPS hosting plans are one of the cheapest. Based on cloud infrastructure, they offer VPS hosting on Linux as well as Windows. 
Features of VPS hosting offered by Hostinger are as below:
So, if you are finding a good and affordable VPS server, Hostinger might complete your search.
Bluehost
One of the oldest names of web hosting industry, Bluehost is the largest server when it comes to hosting on WordPress. When your website is hosted at Bluehost, you do not have to worry about your website downtime even if there is a huge amount of traffic on the server. 
This web host is also popular for its excellent support to the clients where the team is available 24/7. If you want to take your small business online, Bluehost is the best option for you. 
Bluehost VPS hosting improves their infrastructure by working with industry leaders such as Intel and AMD for constantly enhancing their platform for maintaining optimal performance. 
Features of VPS hosting offered by Bluehost are as below:
Although the pricing Bluehost seems to be higher than other providers, it offers all the features at a good deal.
So, now that you have the list of top 5 VPS hosting providers in your hands, it's quite easy to select one. But you would find that MilesWeb is the best not only in terms of features but also in terms of prices. Lastly, just take your decision wisely.